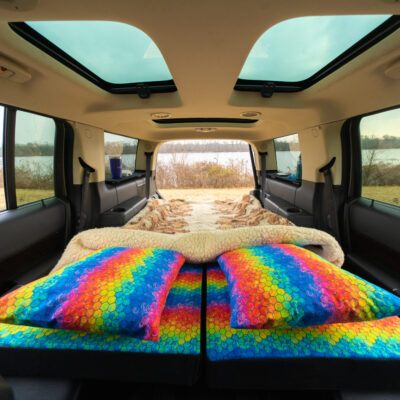 Car Road Trip Mattresses
TURN YOUR CAR INTO A SLEEP CABIN EXPLORING MACHINE!
After a decade of traveling across four continents and driving to over 40 countries in two years across Europe and the Middle East, we learned exactly how to make a car the perfect couchette for multi-day, long distance driving trips. With these matching mattresses and pillows that stow easily into your trunk, you can make the back of your car a very comfortable sleeping cabin for short naps or overnights.
Especially today, after a year of Covid-19, staying at hotels creates risks many of us want to avoid. So, for destinations that are 10+ hours away, why not make your car a perfect resting compartment before you get back on the road. Forget paying and checking into a hotel until you are ready for that shower and continental breakfast, simply press the buckle and unroll your two MPress Atelier Car Road Trip Travel Mattresses to convert your car, van, or truck into a cozy cabin with matching pillows. Each mattress is hand-crafted to match the dimensions of your specific car and made from high-density furniture foam that is light enough to lift with your pinky. These mattresses are tough enough to handle being squished by heavy luggage for short periods of time (2-3 days), easy to clean with zipper enclosures, and comfortable!
SAFETY & SECURITY
Peace of mind when you leave your car – just FLIP THEM OVER and make it look like you've got an empty car! The mattresses are designed with a colorful custom pattern on the front (and pillows), but on the back and sides have a dark black/grey pattern to imitate the color of your trunk. When you flip your mattresses and spread or hide your property underneath, anyone looking inside your car will see a large empty space giving them no reason to break in. This means peace of mind when you leave your car with your valuables inside, and a neat and clean looking vehicle as well.
In addition, these mattresses are made to be used! With our durable materials take them out for a picnic, to the beach, or lay them down anywhere for a comfortable outdoor experience. Take them to a concert or break them out when your friends call dibs on the only couch and sleep peacefully and comfortably all night long. Your friends will certainly be asking where you got them :D
not rated
$

245.00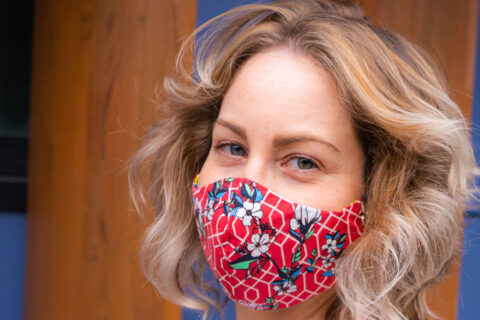 MPress Atelier Is a Female-lead Design Studio & Consultancy that creates unique, sustainable, artisan, designs that support health & happiness. Leading up to 2020, I lived in New York City and focused on building a custom clothier & fashion consultancy … Read More