MPress Atelier Is a Female-lead Design Studio & Consultancy that creates unique, sustainable, artisan, designs that support health & happiness.

Leading up to 2020, I lived in New York City and focused on building a custom clothier & fashion consultancy called Chookhare & Sons (C&S). Drawing upon studios & stylists in major cities across the United States, C&S created beautiful custom tailored suits and accessories for celebrities, professional athletes, C-suite execs, and private clients. As director of the NYC studio and jet setting between NYC, LA, Las Vegas, Europe, and Asia, I was traversing the globe to grow the business in a role I never imagined achieving so early in my life. Most incredible of all was the opportunity to develop the foundation for my life-long passion and establish a women's line of custom clothing; MPress Atelier.
COVID-19 (Corona Virus)
By March 2020 everything was abruptly put on hold with the unignorable reality of COVID-19 upending the world. I was devastated. Instantly, in-person meetings necessary for accurate measurement and fashion consultation, as well as travel, were off-limits.  And, even though we already offered virtual appointments and fittings,  our business was primarily based on face-to-face meetings. Everything I took for granted was off limits… or so I thought.
To fund purchasing new materials for donations, in August 2020 I launched The Mask Shop stocked with CDC recommended designs, and of course my personal artistic touch.
Suddenly, a demand rapidly exploded across the world for personal protective equipment, and in that moment I knew exactly how I could help with my expertise. As a graduate of both Brown University and  NYC's Fashion Institute, combined with my training creating costumes for Broadway Theater, I recognized my mission and instantly dove into research & design, dusting off my sewing machine and furiously exploring every aspect of making safe, comfortable, and fashionable masks.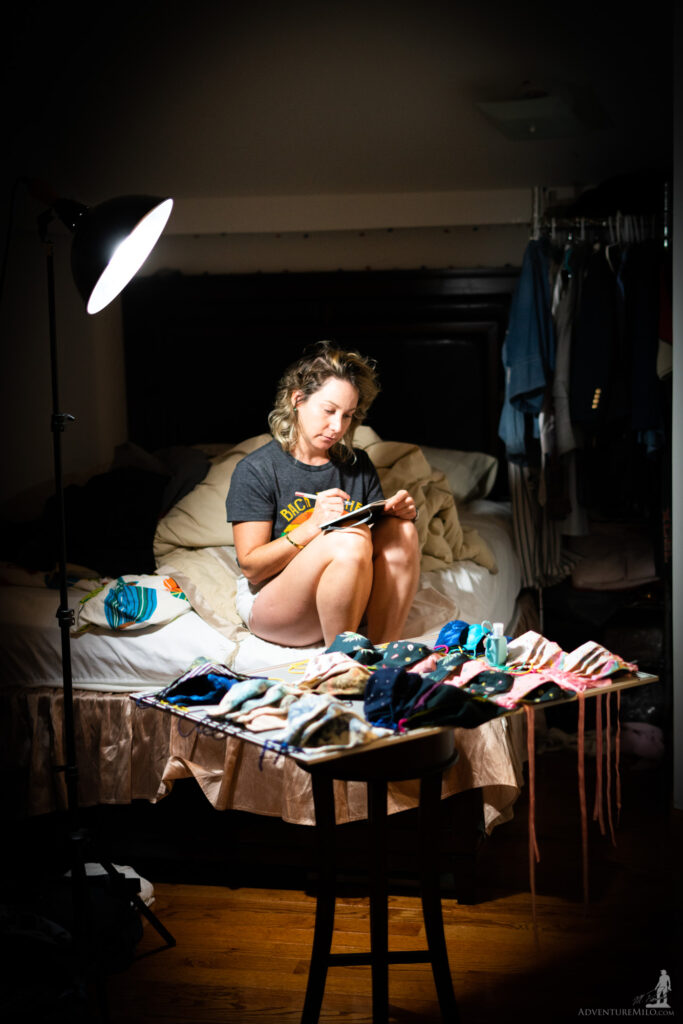 This was a call that was heeded by many at first, resulting in an unprecedented demand that depleted and compromised the supply chain for practically all supplies and materials. In this chaotic time, I used any materials I could get my hands on. I upcycled fabric from sheets, harvested elastic from clothing, and finally found a use for the bins of sewing supplies I'd been collecting throughout my decade living in NYC. I made hundreds of masks and distributed them to medical professionals and essential workers, as well as local communities, classrooms, friends, and family. As I exhausted my materials, the supply chain thankfully caught up. To fund purchasing new materials for donations, in August 2020 I launched The Mask Shop stocked with CDC recommended designs, and of course my personal artistic touch.
As with most entrepreneurial ventures, these were not the circumstances under which I intended to launch MPress Atelier. However, I do feel the sentiment has remained the same, knowing that my clients which now include children, are wearing my masks to protect them from illness. I am truly proud that I can be an established resource for this essential and protective item.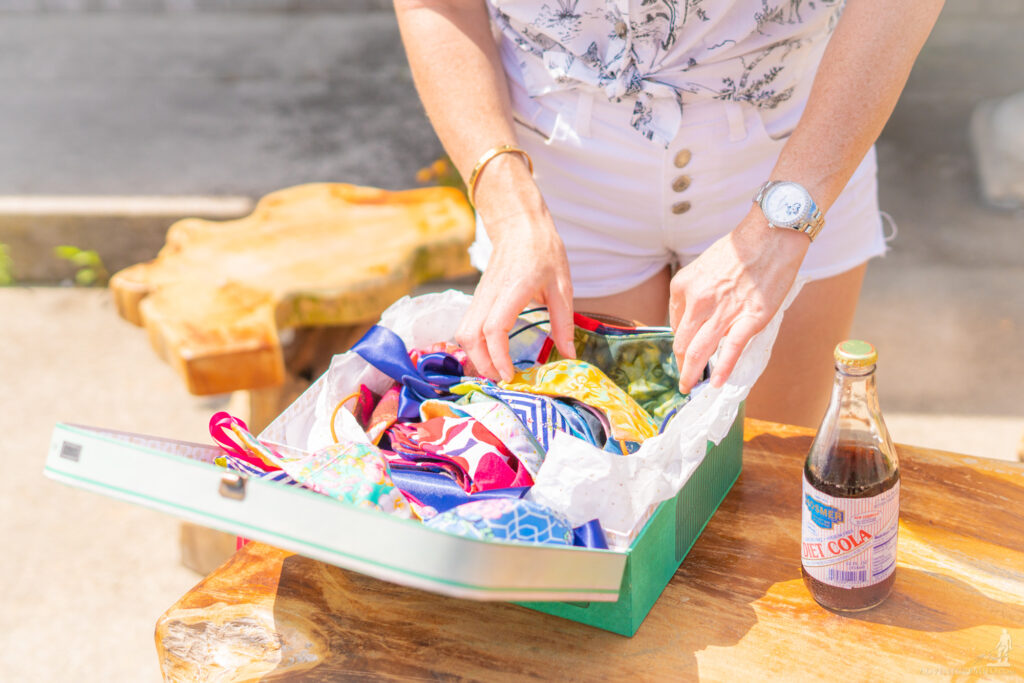 Hindsight is 20/20 and looking back at my tumultuous path feels like a natural evolution. Instead of designing  handmade tailored custom suits, I'm creating handmade artisan masks – and it satisfies my desire to create more than I could ever have imagined. Before, my goal was to make wearing a suit fashionably empowering. Now, my present purpose has become so much more clear; to make wearing face masks fashionable, healthy, and fun. Both ambitions focus on self expression and feeling good, but only one is a priority for much of the world at the moment. My vision for MPress Atelier has always been one of sustainability, art, creativity, and supporting local communities & businesses.  In light of the pandemic, this view has expanded beyond suiting, and the fine detail and work necessary to produce beautiful pieces that are an accessory on the most forward facing feature we have (our face) has given me the opportunity to grow in so many novel ways. As I focus now on this demand, I look forward to the day I am able to fully apply this experience into the MPress line of beautiful suits.
I continue to be inspired by the healing power that wearing the perfect piece of clothing or accessory can bring. This has been the foundation of my career in Theater, Fashion & Entrepreneurship; a journey I began in New York City a decade ago.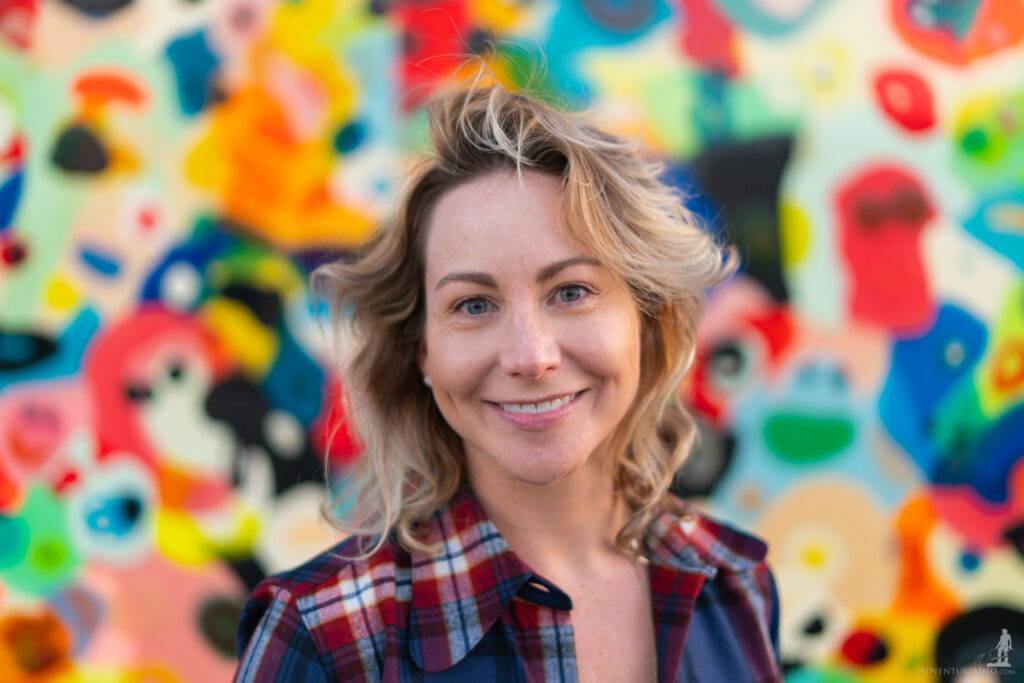 I'm grateful for the resiliency we all discovered, re-connections & new connections, and most of all for the community of people who continue to encourage me to create unique artisan pieces worn for health and happiness. I am proud to bring beauty into this world as I continue a legacy of love, healing, and community.